eDocuSafe App
Secure cloud storage for your documents with renewal reminders.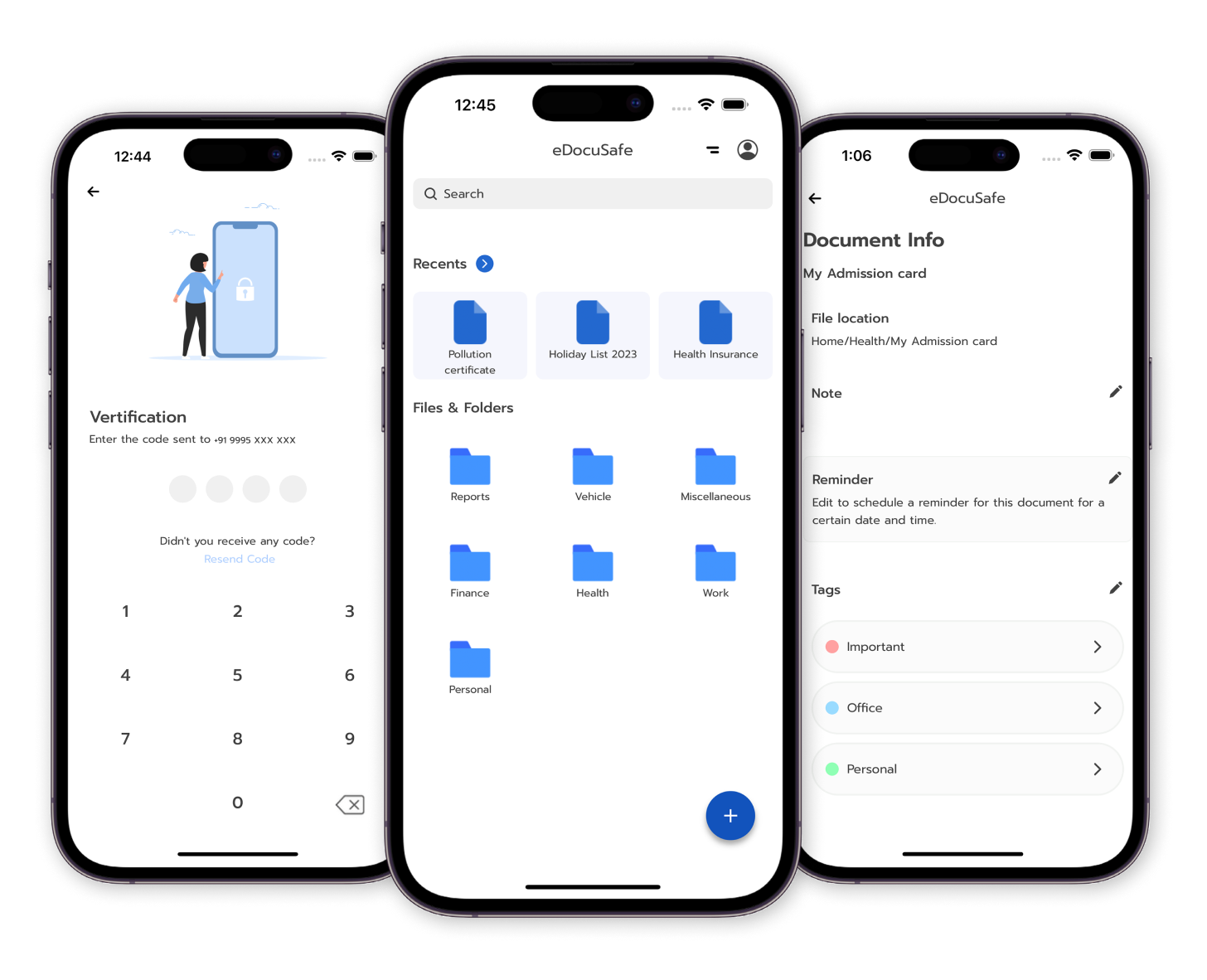 Features
Securely store
important documents
Create folders and easily
organize your important files
Set renewal dates
of each doc
Add reminders for your
document renewal dates
Quick access to
recently opened files
Never miss an important
deadline again!
eDocuSafe is a top-notch document management platform that simplifies the process of keeping track of important document deadlines. With eDocuSafe, you'll never have to worry about missing a crucial deadline again. This innovative tool is ideal especially for individuals who are responsible for managing contracts, licenses, permits, or other critical documents.
With eDocuSafe, you can streamline your document management process, freeing up time to focus on other important tasks. It is the ultimate solution for managing document deadlines. Start using eDocuSafe today and experience a more efficient and stress-free way of managing your important documents.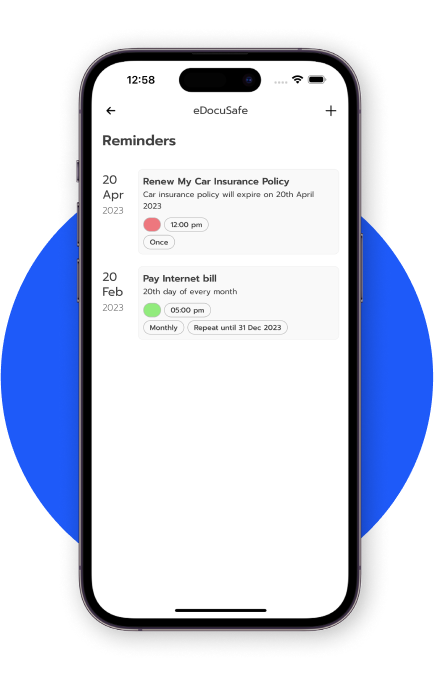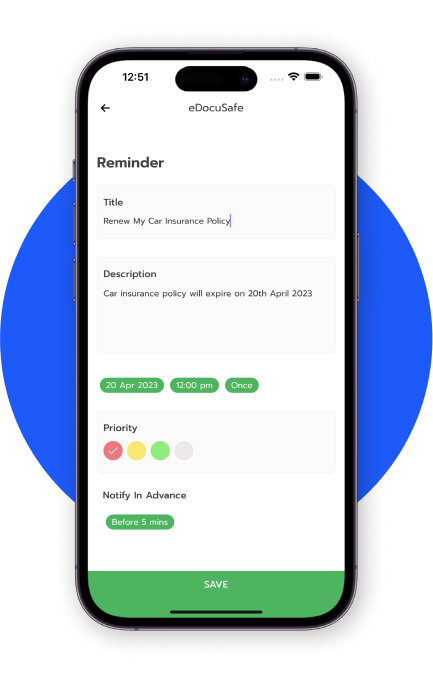 Help you keep track of your files
eDocuSafe offers a variety of tools to help you keep your documents organized and accessible. With the folder creation feature, you can categorize your files in a way that makes sense for your specific needs, making it easier and faster to find the files you need. Additionally, you can assign tags to your files for further categorization.
The recent files list, which displays the files you've accessed recently, allows you to access them quickly without having to search for them. These organizational tools provided by eDocuSafe make it easier to manage your files and streamline your workflow. They are designed to enhance your productivity, save time, and simplify your document management processes. Whether you have a small or large number of files, eDocuSafe provides you with the tools you need to manage them efficiently and effectively.
Extremely User-Friendly
eDocuSafe is a document management platform that prioritizes user experience. With eDocuSafe, you can manage your documents from anywhere and at any time as long as you have an internet connection, providing you with the flexibility to access your important documents from anywhere. This eliminates the need to carry physical copies of your documents, ensuring that they are safe and secure in one convenient location.
In terms of file compatibility, eDocuSafe supports a wide range of file types, including popular formats such as PDF, Word, Excel, and more. This makes it easy for you to store all of your important documents in one place, regardless of their format, simplifying the process of managing and organizing your document needs. With eDocuSafe, managing your documents has never been easier.